Business

HR Under The Spotlight – Your 3 Minute July Roundup
---
Welcome to Spotlight HR's monthly 'bite-size' look at the latest HR news and
important legal changes affecting small to medium-sized businesses across the UK today.
JULY 2023. By Kimberly Bradshaw (CEO, Spotlight HR.)

Welcome to your July 2023 roundup, where we dive into some of the latest subjects affecting you. Looking at AI and whether it's a threat or an advantage in the workplace? Plus, the best method to uncover what your employees really think about your company – and finally, a drugs-at-work tribunal, that didn't pan out quite as expected. Enjoy the read!
With AI looming – How can SMEs best futureproof their businesses?
Whether you like or loathe it, AI is here to stay. It is rapidly entering every business sector and industry, and whether we fear it or do not understand its impact, AI is a subject that we all need to tackle head-on.
Adaptability is the key to ensuring long-term success in today's rapidly evolving digital landscape. In brief, to futureproof your business, AI and the emergence of new technologies could be where your growth and competitive edge await. To embrace change and stay ahead of the curve, consider these four essential strategies:
Prioritise Digital Transformation Now: Digital tools like AI can enhance efficiency and streamline operations so you can stay competitive
Get Workforce Flexible: This is not only about adopting remote and hybrid working where possible – it's also about upskilling and training your people so they can deliver more.
Embrace Innovation: Stay open to new ideas and emerging trends – because these changes are where you could find a competitive advantage.
Celebrate a Learning Culture: Encourage people to learn new skills and expand their know-how around new technologies.
With these kinds of forward-thinking strategies, you can future-proof your SME business and thrive in a rapidly changing world – and as always, we are here to give you pointers and guidance.
Through the HR lens – Why do SME's need Employee Engagement Surveys?
At Spotlight HR, we have been asked to do more and more of these, and the results are always fascinating – and for business leaders who are looking to futureproof, this is a must-have. Here's why:
Simply put, employee engagement surveys are essential tools for leaders to gauge employee sentiments, motivation, and commitment accurately. Intuition alone can't deliver this valuable fact-based data – and what you discover from these surveys, may not just be surprising, but lead directly to effective decision-making by comparing current and past results, and tracking engagement changes over time.
Spotlight HR's Top Tips: The six reasons why Employment Surveys are a must-have for SMEs:
Employee engagement surveys offer valuable insights into your organisation's strengths and growth opportunities for your business. For SMEs especially, remaining agile is essential. So here, in a nutshell, are our six reasons why you should try it for yourselves.
Get insight into your employees' thoughts about your company and their roles.
Target the most promising areas for future opportunities and improvement.
Demonstrate to your people that you are listening and that you care what they think.
Boost your company culture and sense of togetherness.
Compare your company's results to your competitors.
Use the data to make better decisions to drive better outcomes.
To unlock the full potential of employee engagement, you need to generate the most impactful questions. If you need any guidance – please do get in touch. For good reasons, this is one of our most popular services right now – so we have plenty of intel to share!
Employment Tribunal in focus – Why do disability and reasonable adjustments matter?
When a teaching assistant was dismissed for drug-related gross misconduct following an overheard conversation at a primary school, they tried to bring their mother along as a representative to their formal disciplinary, because they had been suspended and told not to contact their colleagues.
Due to the school's rules, the employers denied the mother access to the meeting.
However, this employee struggled with known anxiety, and the judge ruled that allowing her mother to attend in this situation would have been an easy 'reasonable adjustment' for the employers to make, and by excluding her, the environment at the disciplinary was unnecessarily intimidating, and so they upheld the claim of unintended harassment. Therefore, the dismissal was deemed procedurally unfair.
So be warned! The duty of 'reasonable adjustment' can extend to allowing individuals to be accompanied by a non-employee during formal disciplinaries, especially if suspended and told not to contact their colleagues, or when disability or mental health issues are a factor.
What is the take-home from this? In an ever-changing world of UK law and rulings, seeking professional up-to-date HR advice from the off is always advisable, to protect you and your employees. We are always happy to chat.
If you need HR advice or are affected by any of these issues discussed this month. We are here to help.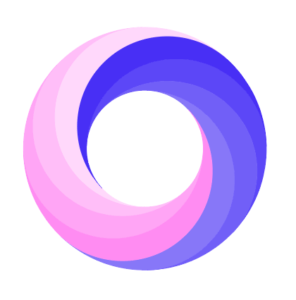 CONTACT SP